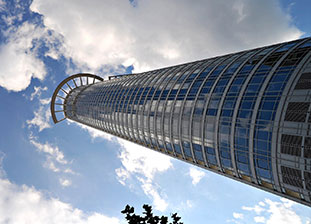 (P.A.T) AVAILABILITY
All bookings are final. The customer must give TMUK at least 14 days notice if TMUK will be unable to provide the services on a particular day or at a particular time agreed. TMUK will not charge for cancelled visits provided 14 days notice is given. If less than 14 days notice is given TMUK shall invoice the customer at our normal minimum day/Site rate of £250.00 standard or £150.00 subcontracted rate per day / per site / per engineer contracted for or you will be charge the total order value.


 


TMUK can provide a pre site survey at a fee of £250.00 if you the customer provided circuit / PAT numbers you will be charge that as a minimum order value if incorrect site information provided by the customer TMUK can't guarantee our services and a cancellation fee will apply, When placing an Order the Customer shall set out, in detail, Services required. Details required include the type, location and size of the Property, number and type of Circuits, appliances to be tested  TMUK Ltd shall provide an order site-survey form to the customer which shall provide prompts for all required information.
Fixed-Wire-Testing-Site-Survey Form (PDF)
Fixed-Wire-Testing-Site-Survey Form (WORD)

Access and Site Information  


TMUK's estimates are based on there being no restricted access to all electrical fuse-boards, switchgear and components for the duration of the inspection and test procedures there must be previous inspection and test reports, fuse board labelling and scheduling and correct circuit numbers on site. If you don't have any of these then TMUK can provide a pre site survey to assess your sites electrical compliance needs before a full electrical inspection is undertaken. 



NOTE 1 Weekend & Out of Hours testing if not available on booking form may be prearranged with TMUK admin there is no extra charge for weekend testing. 




NOTE 2 Dates may show as not available but we can still try and accommodate you on date you desire just contact us.


NOTE 3 New customers of TMUK need to read and agree to our terms and conditions. 
By completing a reservation, you acknowledge and agree to have read, understood and agreed to the terms and conditions set out terms and conditions.  (including the privacy statement)